Jane and I went to Takamatsu city, Kagawa prefecture.
We planned this trip about 5 days ago. It was a bit rushy to organise but we finally made it.
The budget was about 10000yen icluding return bus fee and accomodation 1night 2 days. Plus food.
Matsushima is the access point to visit Naoshima-Island, Shodoshima-Island and Oniga-shima(Megijima-Island) where Demons used to hide.
Momotaro story is based on this island.
We left Osaka about 8am and arrived Takamatsu city at 10:30am on the same day. It was only 2.5 hours bus ride.
First we visited information center near Takamatsu Station. And the lady suggested us to visit Onigashima Island. But unfortunately the ferry to Onigashima has already gone when we arrived. And we had to wait for 2 hours for the next ferry. So we decided to explor Takamatsu City.
We rent a bike at the Takamatsu Station and rode around the city.
There was big arcade in the central area where we stayed.
Then we went to visit Takamatsu Joshi where Takamatsu castle used to be there. It was burnt down and there was only Yagura there.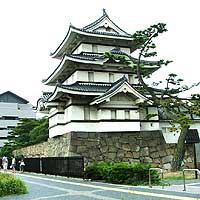 It was time to catch our ferry to the Demon Island. We park our bikes at Takamatsu Joshi and caught a ferry over the Onigashima Island.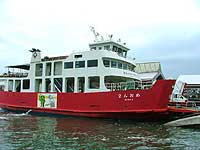 There was a cave where the demons used to hide. We went there and took some photos there.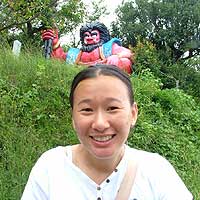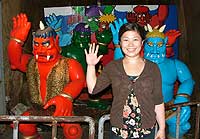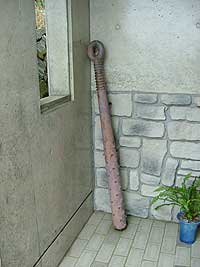 To the cave we used the bus that costs 600yen return and admission to the cave is 500yen. It was interesting but I kinda of felt that is just another attraction for the tourinsts that made me a bit boring...
Anyway the whole ferry ride was excellent. I loved it!
After we arrived Takamatsu port Jane and I was so hungry and you know Shikoku's famouse dish is UDON noodle. Jane and I found the nice and cheap udon place near our hotel and eat there. The Udon Called Sanuki-udon which is much tastier than normal udon and just so delicious...
Jane ordered Curry-Udon.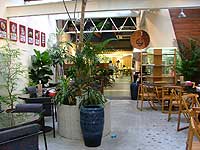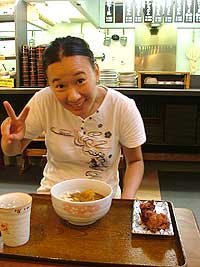 I ordered Tsukimi-bukkake which has soft boiled egg with noodle.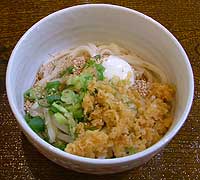 After eating nice tasty udon noodle, we were so full so we decide to walk around the city. Finally we get to the port and went to Takamatsu Tower Building on the top floor. Yes the view was just amazing. I loved the view from here.
This is Takamatsu port.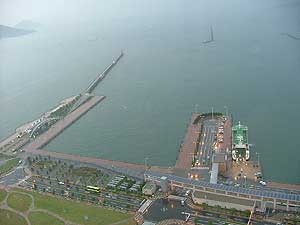 This is Takamatsu city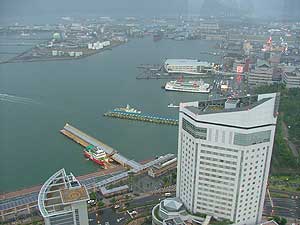 Jane got bored after and she wanted to visit light hosue in the heavy rain. We walked about 10 minutes and finally reached the light house.This light house is made out of glass and they call it is rare to see such a light house anywhere the world.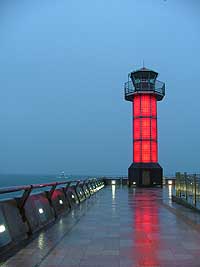 This is the night view from the light house toward the city.