Rock-san had a day off today.
We got along well from Takoyaki-party and found out that we both love wines!
Rock-san was happy to go to winery at Kumeu with me today!
We first went to lunch together.
We went to DimSum at Newmarket.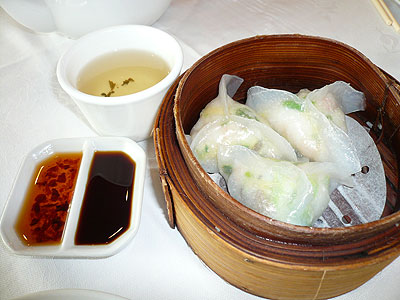 It was OK... I think Perth had better ones.
Then we head off to winery around 1pm.
Kumeu wasn't far to drive there only took us 35minutes from downtown.
We first went to Matua Valley for wine tasting.
Tried almost everything and I really liked their red.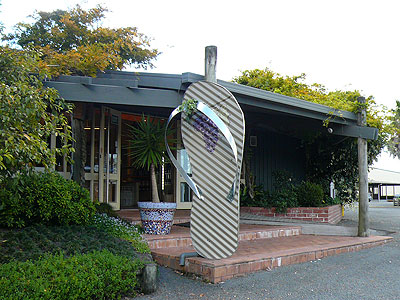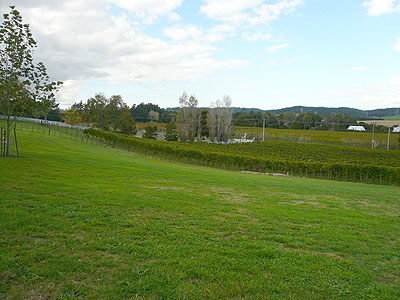 Purchased two bottles of wine from them.
One is for tomorrow's dinner.
2004 Carbenet Merlot.
Other is Chardony to take it to host family later.
2005 Chardony.
Then we went to Cooper's Creek Estate.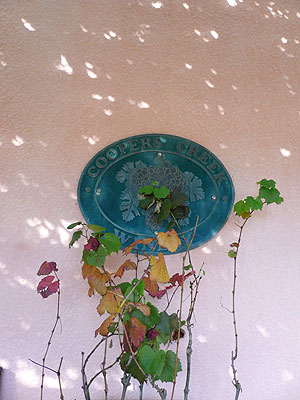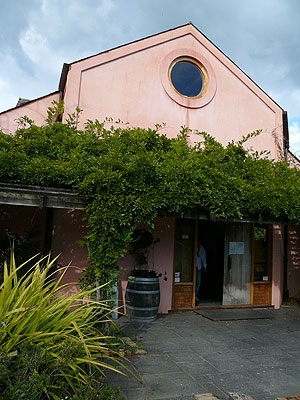 I tried all reds but I didn't like them at all.
I talked to the lady there and she said Australia has better REDS and New Zealand has better WHITES!
I definitely agreed.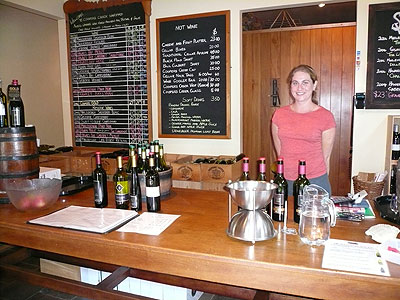 I didn't purchase anything from this winery but the Desert wine was great there.
Rock-san bought a bottle to take it to dinner party.
Finally we went to a Beer Brewery called Hallertau.
They makes beer and fruits wines.
Beer tasting costs is $8 and wine is $7.
But we sat down a table and enjoyed tasting there.
Linda was so friendly.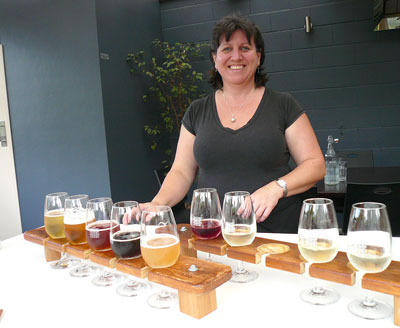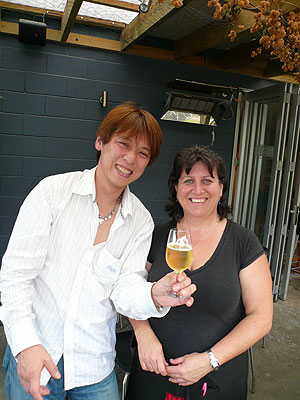 They had hop grown inside the restaurant area.
It was so beautiful with the blue back ground.
Rock-san took me to see Lion Rock at Piha.
It was just breathtaking view. Amazing!!!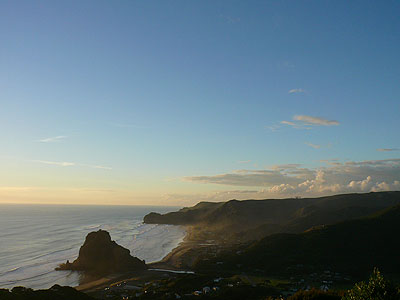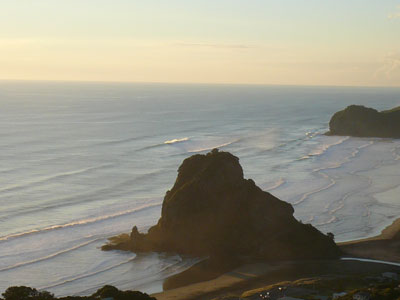 Then we went to the Black Sand Beach called KAREKARE BEACH where is the site they shoot the movie Piano Lesson.
So amazing too.
Sand is black as!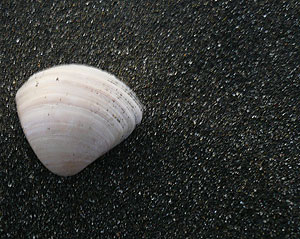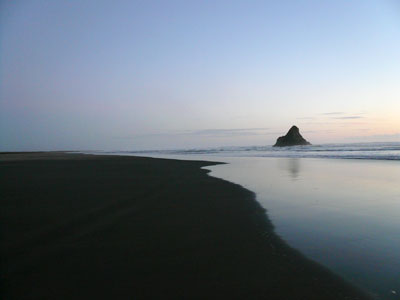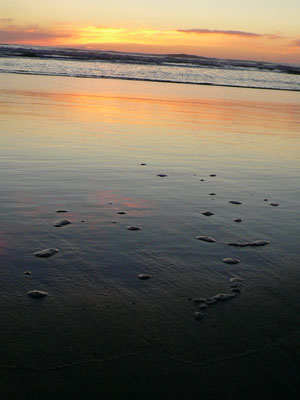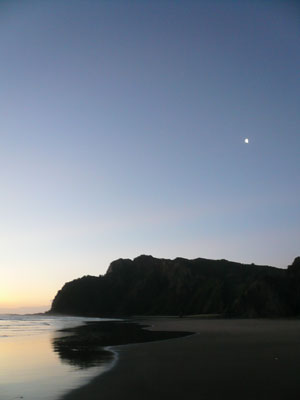 After driving back to the city, we went to have vietnamese.
Sam Woo Vietnamese Resaturant Cafe.
I liked viet-hoa better, well Jane's mum is always the best.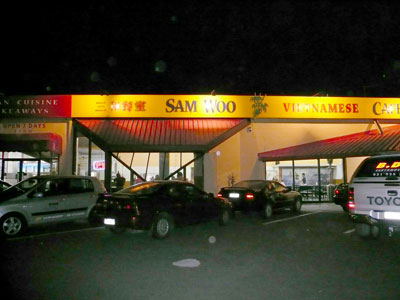 I ordered Raw Beef Phofan.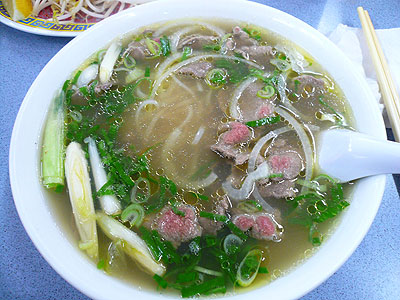 Rock san took me home but we made one more short stop at Ponsonby.
He says the night view from this street is just amazing.
And It was really amazing.
The picture wasn't great at all...sorry.